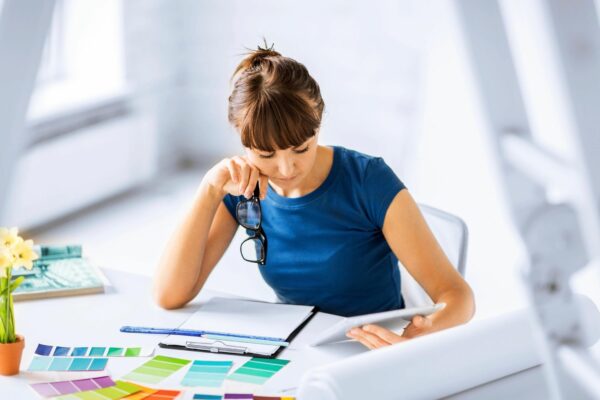 What is seasonal content and how can you start using it as part of your brand or business social marketing strategy?
Every season has unique events, national and international days and holidays, and when your business or brand talks about these events in a strategic way it is called seasonal marketing.  For example John Lewis' annual Christmas advert is a business making use of the holiday season in December.  Now, their Christmas advert is one of the most anticipated campaigns every year: a seasonal calendar is a useful and effective element of your social media marketing strategy.
Why is seasonal content useful?
If you're a marketer you likely already know the important role that seasonal content can play in your marketing strategy. Seasonal content isn't a direct conversion / sales tactic, but rather a method that can help with:
Reaching new audiences
Showcasing your interests / expertise
Acknowledge topics also relevant to your existing audience
Personalising your brand with an awareness of current events
Productivity in delivering timely content
Filling up your editorial calendar
It's important to choose topics that have a natural connection to your brand, which you will understand more after completing a thorough social media audit. You can use our seasonal social media calendar to identify relevant national days and incorporate this into your strategy.
See below for some great seasonal social media examples we've showcased on our Instagram page:
https://www.instagram.com/p/BxfA9-dHlyr/?utm_source=ig_web_copy_link
In this instance Air Malta have capitalised on the Eurovision song contest by sharing a great picture of crew members with their competition representative. They have tagged the singer, Michela in the post and wished her luck which resonated well with the followers, many of whom would find this post interesting.
https://www.instagram.com/p/BxuizsnHYem/?utm_source=ig_web_copy_link
Ecommerce homeware brand Bonadea decided to make use of the seasonal event Chelsea Flower Show, by showcasing their floral items and arrangement. A great use of the hashtag and topical event.
https://www.instagram.com/p/BxSkA6UHPYh/?utm_source=ig_web_copy_link
In this case sharing a funny clip from the Met Gala resonated well with the clothing lines audience.
7 Tips for Preparing Your Seasonal Social Marketing Plan:
Draft up a yearly marketing schedule
It's important to sit down as early on in the year as you can to draw up a seasonal calendar. This will help you to keep track of approaching events as the year progresses and will allow you to begin tailoring your marketing materials for each campaign well in advance.
Remember to include a range of different events – from the big ones e.g. Christmas to smaller ones such as World Environment Day on the 5th June. 
Our seasonal social calendar is the ideal starting point, summarising all of the key dates coming up in the next 12 months.
https://www.instagram.com/p/Bx15B4uHm8Z/?utm_source=ig_web_copy_link
2. Use seasonal marketing to promote your newest offers:
If you are experiencing higher volumes of traffic from seasonal content, it doesn't hurt to incorporate a promotion to encourage sales. Have a look through the key events in your calendar and consider the most prominent days – can you combine this with a related deal / offer for your customers?
3. Don't forget about the smaller events:
Smaller events (e.g. Take Your Dog to Work Day) allow you to reach a new audience that may not have otherwise found you via clever use of the hashtag.
By no means do you have to develop a strategy for every single event (there are way too many) but don't hesitate to engage with the slightly less obvious national days. Is there a blog post already written that you can recycle to get involved with the content of that day? This allows you to continue your marketing strategy without too much effort on your part.
4. Use Data
Have you looked at your analytics to see who your buyers are?
Its worth investing a bit of time into your audience analytics. Not only will this help you create buyer personas when it's time to advertise to a target audience, you can also determine which events and holidays your audience will be interested in. Discover which days your audience prefer and get inspiration from this to factor into your calendar planning.
5. Organise
Once you've researched and identified which events and holidays you want to focus on, it's time to create a plan. You can use an editorial calendar to plan your upcoming social media activity for the year.
6. Decide how you will create content
Once your plan is in place it's worth thinking about how your seasonal content is going to actually look. This could include customised updates, relevant images / video and blog updates.
Think about how this will also impact your written copy, and how you may update things like profile picture, cover image and bio to complement the season accordingly.
7. Schedule in advance
Scheduling in advance takes a great deal of headaches out of remembering what to post and when. Now that your plan is in place and you've created the content, you can use a tool like Tweriod to determine the time that your posts will receive the most engagement. Our preferred scheduling tool is Hootsuite.
Have you started planning your content for the year yet? Perhaps you can start with a social media audit.
Remember, all new subscribers to our mailing list receive a free copy of our calendar download – sign up below:
[yikes-mailchimp form="1″ description="1″]