The rising popularity of videos for social media goes without saying. Whether you're a content creator, influencer or social media manager, quick smartphone video skills are becoming key. The ability to take good quality videos on a smartphone makes sense – it's quick, easy and fun not to mention you can capture and post engaging content while on the go.
This article will give you advice on how to shoot and edit effective videos with a smartphone or iPad, that can be uploaded to Instagram, Facebook, Twitter, YouTube and all other platforms. Read on for lots of tips and tricks to make sure you're creating the best videos for social media.
Plan and prepare for your video shoot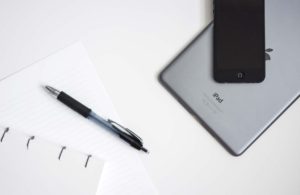 Start by cleaning the lens – easy to forget but makes a huge difference to the picture quality. It's best to use moistened cleaning wipes, in the absence of these your breath and a cloth wipe should do the job.
Next, find a way of shooting steady footage. This is to ensure the picture is smooth and shake-free, you can go about this a number of ways including: using two hands to film, propping the phone against something for support (e.g. window or heavy object), using a smartphone tripod, or for best results, using a stabiliser rig.
You want to think about the visual elements of your shoot – are there different angles that you want to shoot from? How much B roll (atmospheric footage) do you want to capture?
2. Capture quality video footage
You will need to tap the camera icon on your phone home screen. Then, move the onscreen button to the right from the camera position to the video camera position (usually a red button). If extra lighting is needed, tap the flash button. This will shine a light while you record video. Tap the record button to begin filming – a timer displaying the length of your video will appear. Tap the record button again to stop recording. Your video will be saved to the camera roll automatically.
Factors to consider: 
The background – do you want a white or plain background free from distraction? Think about aspects like mess / clutter on show and other people in the way when you're filming. Some people makeshift their own backdrop with cloth or paper
Sound – sound quality when filming with smartphones is always better when using a clip on or hand held microphone. You can find some pretty affordable ones on Amazon.
Stability – do you have a tripod or secure point to balance your phone while shooting – your hands may not be steady, but a good stabiliser can help you to get professional quality video.
Once enough footage has been taken (don't be afraid to do 2-3 takes to get it right) now, you can start to edit.
3. Edit video quickly and efficiently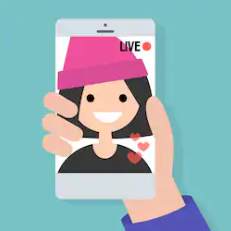 You edit videos directly on your smartphone. The photo app itself allows you to trim the length of the video and apply a few basic filters. To do this: open the video recording and the editing controls function. You can drag the start and end points to cut it down to the portion of the video that you want to keep. You can play the video to preview the edit and choose to trim this down permanently or save it as a new clip.
For more advanced editing you can use a specific video-editing app (and there are loads)… Some of our recommended video editing apps are included below:
iMovie
Great for: editing beginners
One of the easier apps for iPhone is Apple's own iMovie. It comes with pre-made effects and text overlay templates. 
 iMovie for iOS is a great app if you're shooting video on an iPhone and can't get back to your computer to edit with the desktop version of the program. With a few quick taps, you can pull together a professional video.
The Trailer templates offer a structure for sequencing your clips, complete with transitions and effects. You can also add your own music or voice narration. The app lets you trim, split, duplicate, adjust playback speed, and add text and special effects. On top of this, the iMovie Theater feature will share your videos with all of your devices. However for advanced editors it is not consider  flexible enough…
Splice
Great for: those producing regular video content that needs to be edited quickly
Splice lets you select photos and videos from your camera roll but also external folders like Dropbox, Facebook, Instagram, Google+ and GoPro Plus. Splice offers more than 20 video styles complete with transitions and graphics. It is great for chopping up long clips of video on the go and does not feel complex. Add photos and videos, line them up, add and delete fade-ins and outs, personalize text and choose audio.
There are many audio options to choose from, with a timeline specifically for editing audio. When you've finished editing your video, you can share directly to YouTube, Instagram, Facebook, Vimeo, Mail and Messages.
Adobe Premiere Clip
Great for: Intermediate video editors and those creating slightly longer form footage
Premiere Clip lets you connect your mobile videos with Adobe's professional desktop editing packages: Premiere Pro and Premiere Elements. You need an Adobe ID to use it, but the app is free, so paying for an account isn't necessary.
With Premiere Clip, it's easy to create simple social media video clips. You can access video from a number of places including your phone, Lightroom, Creative Cloud or Dropbox. You can use the app's Freeform editor to trim, edit exposure and highlights, add audio, adjust speed, and split clips. There is also a large assortment of filters to choose from to make your video unique.
GoPro's Quik video editor
Great for: Fast motion adventure style video, lazy publishers, quick wins.
GoPro's video editor will work with videos on your smartphone even if you don't own a GoPro. It can automatically create an edit for you – select the clips you want the app to pick from, and in a few seconds it spits back an edited video. You can then tweak the edit from there. The results are sometimes unpolished, but it handles some of the most frustrating and long winded first steps of video editing.
4. Create and edit simple subtitles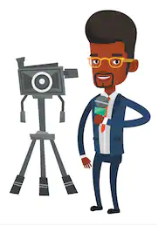 If you plan to post your video for promotional purposes, particularly on Facebook it is advisable that you add subtitles. After trial and error we find the best way to do this is to:
Listen and transcribe the video in a document
Once the first edit is written out listen and proofread along, correcting any mistakes and errors
Then copy and paste the script to the corresponding part of the video
Watch one final time for any errors (grammatical errors are the most common issue with subtitles!)
5. Promote your video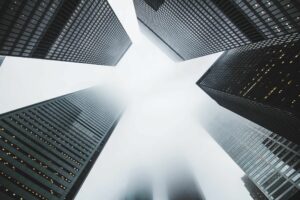 You've gotten this far – content has been filmed, edited to your style the subtitles aren't even half bad. Now people have to see this! We recommend your video is uploaded to your website and YouTube channel first. That way when you begin to promote it on social media you can direct people to your channels to find your other content. 
Working with relevant influencers, brands and businesses can be another way to promote your video. Remember to send an email alert to your subscribers, along with potentially a blog post to boost visibility of the video. If you filmed for advertising purposes, then you can launch your advertising campaign. Good luck!
Do you film content for yourself, a brand or a business? Share a smartphone video you shot and edited below so we can see!